Quick Links
Home
About
Services
Home Loan
Equipment / Machinery Loans
Loan Against Property
Project Finance
Working Capital Loans
Debt Management
Contact Us
Testimonials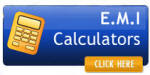 Contact Us Now
E-Mail:
info@MudraFinance.com


Numbers:
+91-9212348100



Send Us A Query
Equipment Loan
Equipment loan is an advanced and original retail loan product, initiated by quite a few banks to cater to the diverse needs of the different customers requiring such loan. Equipment loan is a detailed and extensive category that includes medical equipment loans, construction farm equipment loans, office equipment loans etc. Convenient EMIs and low interest rates, both are available under this loan and there are number of factors such as tenure of loan, loan amount, financial standing of the person taking the loan, etc based on which the amount of EMI would depend.

Different Types of Equipment Loans are as below:

Construction Equipment Loans

Medical Equipment Loans

Office Equipment Loans


Banks customize their construction equipment loans to new entrepreneurs and to large business houses according to needs of all its clients.
Banks are experts in construction equipment's who regularly identify the needs of all their clients in the market and work with the specialists who fulfil their requirements by the following:


Highways, streetsand roads construction

Site preparation and excavation

Concrete and asphalt (a mixture of sand and gravel)

Utility contracting

Tunneland bridge construction


We provide loans for construction equipment of all types of businesses who trade in construction material.
Bank offers loan on the loan amount which depends on various factors. At Mudra Finance, we understand the requirement of our clients and try to provide the services at minimum charge. Construction Equipment's such as Earthmoving and material handling equipment's, Hirers of construction and Plant Hirers.
Banks are fully-equipped to provide Commercial Vehicle & Construction Equipment loans, according to the needs of the customer which suits him best.
Banks offer structured and customized loan solutions based on the client's needs and requirements.
Generally, banks provide loans starting from Rs 10,000 and there is no maximum limit of the loan amount. Banks have provisions for detailed solutions at an aggressive price for health systems, oncology facilities, hospitals, imaging centres and physician groups. Loan is repaid within tenure of 1 to 5 years.


Bank offers flexible repayment options to their customers. There are various criterias based on which banks decide to give loan to the customers only when all their documents are complete.

Office equipment loan covered laptops, generators, computers, photocopier, furniture etc.Loan is sanctioned up to 70% of the actual value of the office equipment. Repayment is done through Equated Monthly Instalments or EMI. Repayment tenure can range from 1-3 years.


Services